MODESTEP @ NOISEBREAK: CHAPTER VII
November 17 @ 22:00

-

November 18 @ 05:00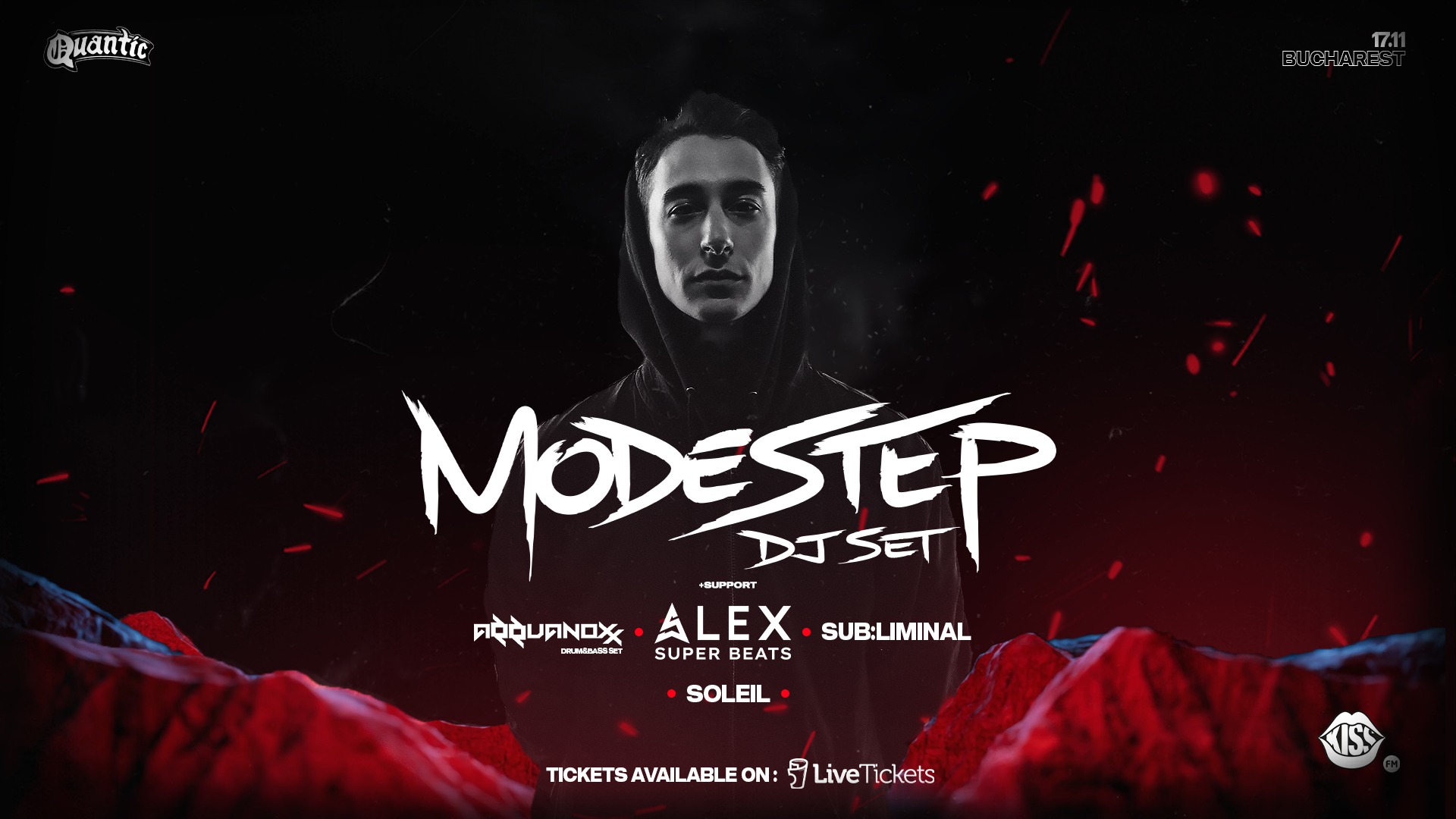 Noisebreak CHAPTER VII – the biggest Dubstep & Drum and Bass event to hit Bucharest in recent years.
This is your chance to immerse yourself in the captivating world of Dubstep and Drum&Bass, where bone-shaking bass and unbridled energy will leave you breathless.
We've assembled an outstanding line-up of top-tier artists, including MODESTEP, Alex Super Beats, Aqquanox, Sub:liminal and Soleil.
━━━━━━━━━━━━━​​​​​━━━━​​​​​━━━
INFO:
Date: November 17
Opening hours: 22:00
Address: Quantic Pub, Șoseaua Grozăvești 82
━━━━━━━━━━━━​​​━━━━━​​​━━━
Modestep is a Bass-influenced band formed in London. Inspired by the strong influence of rock music and the Underground Bass scene in the British capital, this band has built a reputation in both the rock and electronic music domains. After nearly 10 years of touring, their live show has taken them to almost every major city on the planet, including as headliners.
━━━━━━━━━━━━​​​━━━━━​​​━━━
Join the best chapter yet!